Description
An emotional illustrated tale in which lazy Rabbit and sensible Vole join up to travel through a barren land where foxy bandits lurk.
Follow their journey to find out the grim consequences of laziness and who survives.
If your kids like the original tales from the Brothers Grimm and Aesop, they'll enjoy this dyslexia friendly edition.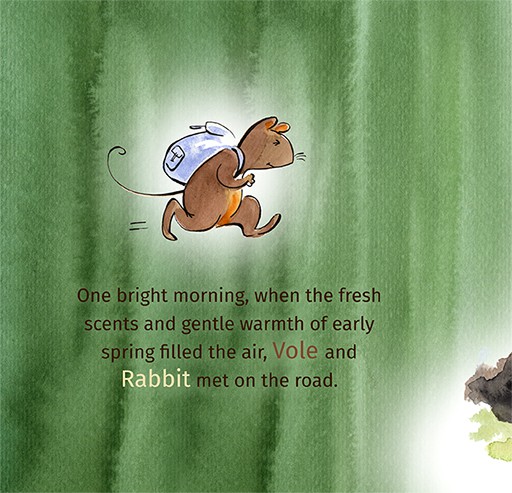 What a good children's book.
Such a lovely read with a wonderfully unique storyline.
The book is written as a fable with a clear lesson at the end.
Whew! Another shockingly amusing story from Wilkie Martin. Really hard lesson to be learned in his stories.
Get 2 Additional Pictures
Sign up for Wilkie's newseltter and receive a FREE PDF file with 2 additional illustrations showing the same characters.